Welcome to Abbey's
Our original Abbey's is located on the shores of Lake Rosseau in Minett, Ontario. Abbey's Bakehouse finds its home in a 19th Century church, rebuilt and repurposed from its original location of Digby, Nova Scotia. Our sister location is situated in the heart of Port Carling.
Offering a variety of fresh breads, breakfast delights and decadent treats, Abbey's fulfills sweet-tooth cravings for cottage classics like homemade butter tarts, cinnamon buns and fresh fruit pies. And new this summer, Abbey's will be serving up handcrafted gelato and ice cream (out of our Port Carling location).
We invite you to come by and try our decadent treats made by people that are passionate about home baking. And new this summer, Abbey's is serving up homemade gelato and soft serve ice cream!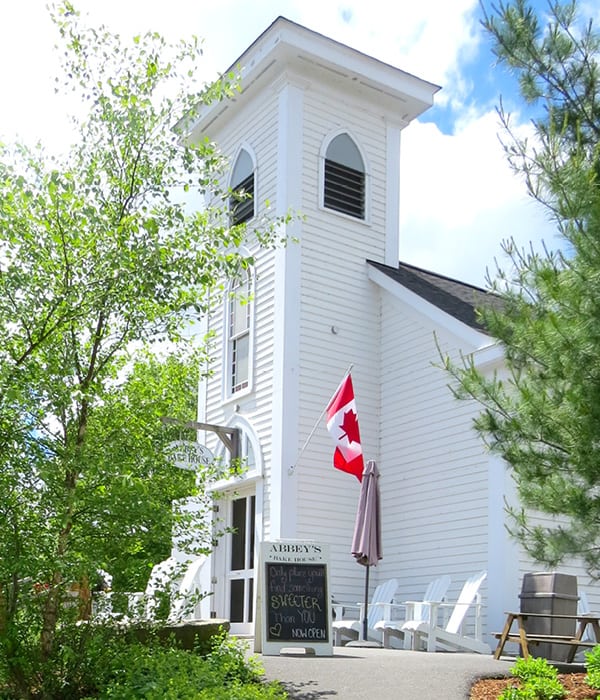 We're Hiring!
Looking for an amazing job opportunity this summer? If you are interested in an opportunity with Abbey's Bakehouse please email jobs@sircorp.com and include "Abbey's Bakehouse Opportunity" in the subject line of the email.